Things are starting to gel for the Botwin clan. Everyone is going legit and making it work.
Andy has a job. Several seasons ago, Andy started studying to be a rabbi. He did it to get close to a woman he was pursuing, and it didn't last very long. The rabbi business

and the woman. But that training has now been a boon. The training and the next door neighbor who is a rabbi have gotten Andy a job. He is teaching Hebrew school. The bunch of unruly boys at the Hebrew school tested him to see what they could get away with, but Andy's innate ability to handle any situation soon had the boys under his spell.
Nancy has a job. She is a sales rep for a pharmaceutical company.

She gets put to the test also. She is sent out to the most hostile doctor on their roster. She has been set up to fail. But Nancy has that innate ability to handle any situation and she prevails. It involves some muffins, some doctor way-laying in a parking garage, and some just old fashioned doctor-laying in the parking garage, but she gets to leave her samples and wins the doctor as a customer for her firm's drugs. Whatever else you say about Nancy, she knows how to sell drugs.
Shane has a job. He's on some sort of mysterious assignment now that he has graduated from the police academy.
Silas has a job. He's in seventh heaven working on developing the best-legal-marijuana- ever for the same pharmaceutical company that Nancy works for.
There's some doubt as to who is the biological father of Jill's baby, Andy or Doug, but Andy steps up. He wants to be the father of the baby. He wants to stay with Jill.

Jill is happy with the arrangement.

Do I hear wedding bells?
The Botwin clan going straight.

Who would have thunk it?
The not-to be-missed moment of the week:

Nancy's triumphant smile when her nemesis at her new job, who set her up for failure, learns that Nancy has triumphed.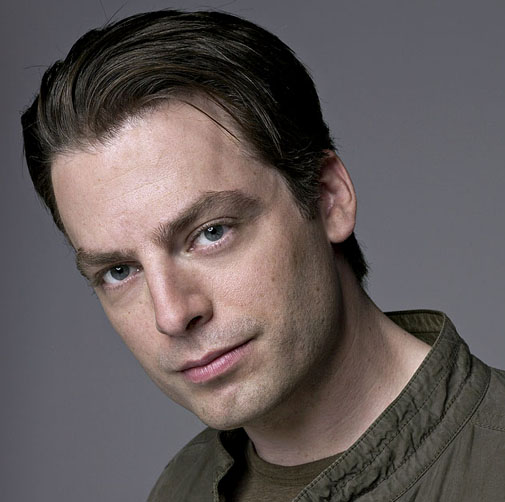 Note: I posted Andy's (actor Justin Kirk) picture. He's so very handsome. No wonder all the ladies want a piece of him. If I were a teenager, I'd want this picture hanging on my wall.